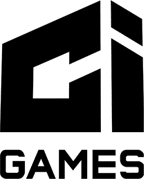 Dodane 5 miesięcy dni temu
Responsibilities:
Developing and enhancing gameplay features of the game through modifying and optimizing its code
Debug and optimize engine
Complete all tasks in a timely manner and to a consistent high quality standard.
Requirements:
Experience in programming for PC and console games
Master level in C++ coding
Professional experience iteratively implementing gameplay features from inception to delivery
Understanding player expectations in terms of gameplay mechanics of modern video games
Decent 3D math skills;
Bug-tracking systems and/or version-control systems expertise (Perforce, Git);
Fluency in English;
Excellent problem-solving skills;
Ability to complete tasks in a timely manner and to a consistent high quality standard;
Our incentives:
Competitive salary depending on skill level and experience
Co-financing for private medical care (Medicover & Damian) and Benefit (Multisport)
Flexible working hours (core hours 10:00-16:00)
In-company English/Polish language classes
Our studio is located in Warsaw city centre, in modern office building, with great view and huge terrace but now we are working remotely.
Please note that this recruitment process is done remotely, interviews will be held online #StayHome#StaySafe
If you are willing to take this job, please send us your CV in English and code work samples on the e-mail address: careers@cigames.com
Please be informed that we reserve the right to contact only selected applicants.
Please add to your CV the following formula:
"I agree for the processing of my personal data contained in my application documents by CI Games S.A. with its registered office in Warsaw (00-105) at ul. Twarda 18 for the purpose of carrying out the current recruitment process and for subsequent recruitments for employees and co-workers of CI Games S.A."
Data subject has the right to withdraw the consent for data processing at any moment without affecting the lawfulness of processing based on consent before its withdrawal;