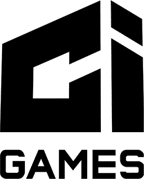 Dodane 3 miesiące dni temu
For our  exciting new project from Sniper Ghost Warrior franchise we are looking for talented and experienced:
Senior Character Artist
Location: Warsaw or remotely
Responsibilities:
Creation and development of characters and their outfits etc. for our games
Ensure that the characters are performant and supporting the desired visual style of our titles
Ensure that characters (and related assets) highlights gameplay in the best possible way
Supporting the art team with feedback on visuals and performance, especially when it comes to achieving highly appealing characters.
Reporting directly to the Associate Lead for characters
Anticipating, identifying and articulating problem areas and developing preventative solutions
We require:
Min. 3 years of experience in character modelling, especially with game characters
Must have shipped a minimum of 1 title (for PC and Consoles) as a character artist
Experience with Unreal Engine, Autodesk Maya/3D Studio Max, and other related software
Able to find the balance between visual quality and real-time rendering performance
An eye for what looks natural/believable
Able to keep content relevant to the current projects art style and work within those limitations
In-depth knowledge of human anatomy and good sense of timing and staging
Excellent communication, interpersonal, and organizational skills;
Ability to work well under pressure and with deadlines;
Open and creative mind.
Fluent in English
Preferred if located in Europe (Must be able to work at the company's core hours)
We offer:
Very attractive work with an excellent team and international environment
Participation in a profit share program
Social benefits (Medical insurance, Sport card, 100% payable sick leave)
Flexible working hours (core hours 10:00-16:00 CET)
If you are willing to take this job, please send us your CV in English on the e-mail address: careers@cigames.com
Please be informed that we reserve the right to contact only selected applicants.
Please add to your CV the following formula:
"I agree for the processing of my personal data contained in my application documents by CI Games S.A. with its registered office in Warsaw (00-843) at ul. Rondo Ignacego Daszyńskiego 2B, for the purpose of carrying out the current recruitment process and for subsequent recruitments for employees and co-workers of CI Games S.A."
Data subject has the right to withdraw the consent for data processing at any moment without affecting the lawfulness of processing based on consent before its withdrawal;