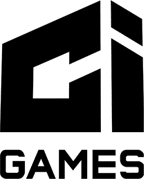 Dodane 4 miesiące dni temu
Responsibilities:
• Level design-from concept, through the whitebox phase, scripting, iteration, debugging and optimization);
• Collaboration with multi-disciplinary teams involved in production process, giving and receiving feedback to all elements of the game;
• Creating all necessary documentation.
We require:
• At least 3+ years of experience in level design;
• Understanding the role of level design in the overall player experience;
• Ability to create map layouts (from scratch to fully functional levels);
• Ability to convey all elements of the game world ( level geometry, texturing, lighting, sound and VFX) to create unique player experiences;
• Ability to implementing sophisticated combat set-ups and scripted encounters;
• Excellent communication, interpersonal, and organizational skills;
• Ability to work well under pressure and with deadlines.
Our incentives:
• Competitive salary depending on skill level and experience
• Co-financing for private medical care (Medicover & Damian) and Benefit (Multisport)
• Flexible working hours (core hours 10:00-16:00)
• In-company English/Polish language classes
……and this fantastic localisation in Warsaw city centre, in modern office building, with great view and huge terrace
If you are willing to take this job, please send us your CV in English on the e-mail address: careers@cigames.com
Please be informed that we reserve the right to contact only selected applicants.
Please add to your CV the following formula:
"I agree for the processing of my personal data contained in my application documents by CI Games S.A. with its registered office in Warsaw (00-105) at ul. Twarda 18 for the purpose of carrying out the current recruitment process and for subsequent recruitments for employees and co-workers of CI Games S.A."
Data subject has the right to withdraw the consent for data processing at any moment without affecting the lawfulness of processing based on consent before its withdrawal;