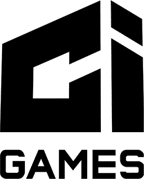 Dodane 4 miesiące dni temu
Responsibilities:
• Concepting game locations/level in collaboration with; Concept Artists, Game/Level Designers, Narrative Designers and others dev departments
• Setting the rough geometry of locations
• Finishing locations and cutscenes with existing meshes and objects
• Create within a full development cycle, from prototyping to finalizing levels, polishing and optimization.
• Working on asset lists and corresponding whiteboxes/greyboxes.
Requirements:
• Experience working as a Level\Environment Artist
• Great sense of scale, proportion, and composition.
• Understanding of optimization and rendering process
• Visual thinker with attention to aesthetics
• Understanding of Shaders, Lighting and VFX
• Self-motivation and passion for building new worlds
• Ability to set time estimates for yourself, and can effectively commit to deadlines
• Above average collaboration skills
• A comprehensive online portfolio showcasing realistic environment and levels
• Fluent in English both written and verbal
Nice to have:
• Experience with 3D Software like 3DS Max, Maya or World Machine
• Basic sketching skills, which would be helpful in presenting your ideas
• Basic knowledge about architectural styles
Our incentives:
• Competitive salary depending on skill level and experience
• Co-financing for private medical care (Medicover & Damian) and Benefit (Multisport)
• Flexible working hours (core hours 10:00-16:00)
• In-company English/Polish language classes
……and this fantastic localisation in Warsaw city centre, in modern office building, with great view and huge terrace
If you are willing to take this job, please send us your CV in English on the e-mail address: careers@cigames.com
Please be informed that we reserve the right to contact only selected applicants.
Please add to your CV the following formula:
"I agree for the processing of my personal data contained in my application documents by CI Games S.A. with its registered office in Warsaw (00-105) at ul. Twarda 18, for the purpose of carrying out the current recruitment process and for subsequent recruitments for employees and co-workers of CI Games S.A."
Data subject has the right to withdraw the consent for data processing at any moment without affecting the lawfulness of processing based on consent before its withdrawal;