Greetings Lampbearers. Today sees the launch of our biggest and most ambitious game ever, Lords of the Fallen! It's been an incredible journey for us across the company, especially for our fantastic developers at HEXWORKS, who have worked tirelessly for nearly four years to develop an incredible addition to the action-RPG genre, as well as all for our partners and everyone across CI Games who have supported driving Lords of the Fallen globally over the past few years.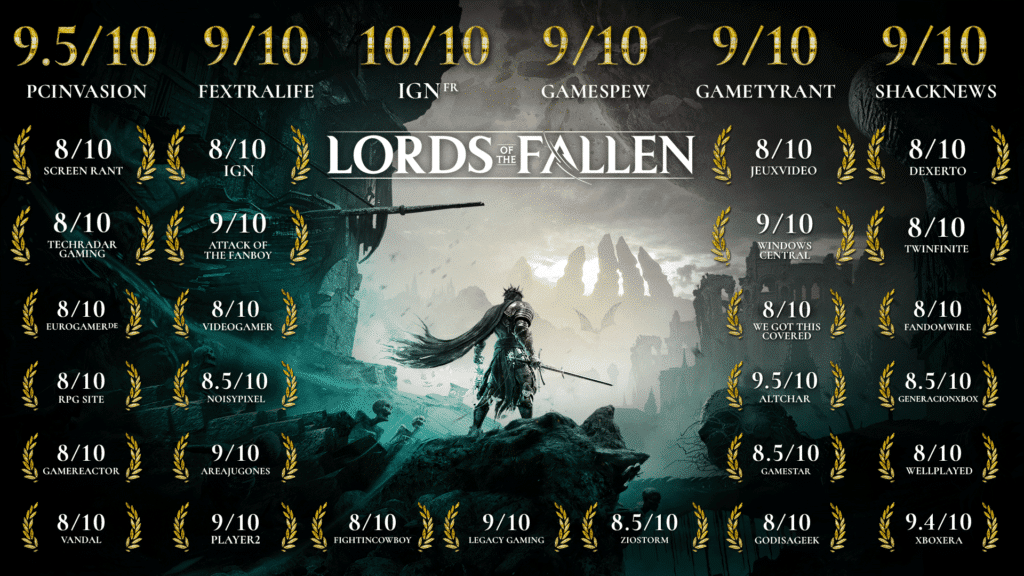 Lords of the Fallen harnesses the cutting-edge power of Unreal Engine 5 – the first action-RPG to do so – to deliver what IGN describes as "An awesome soulslike with a fantastic dual-realities premise," that allows players to seamlessly transition from Axiom, the brutal and unforgiving world of the living, to Umbral, the nightmarish world of the dead.
This week has also seen the release of the Lords of the Fallen official soundtrack, in partnership with Laced Records. Available on music streaming platforms now, the launch of the 36-track album precedes the upcoming pre-order and release of a limited-edition triple LP set. The soundtrack, written by award-winning composers Cris Velasco (Bloodborne, Resident Evill VII: Biohazard) and Knut Avenstroup Haugen (Lords of the Fallen 2014, Conan Exiles) was recorded with the 80-piece Budapest Scoring Orchestra and Choir, together with soprano Eurielle, contralto Jess Dandy, and principal cellist of the London Symphony Orchestra, David Cohen.