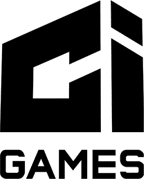 For our  exciting new project from the Sniper Ghost Warrior franchise we are looking for talented and experienced:
Senior System Designer
Warsaw or remotely
Responsibilities:
Actively participate in the creation and development of the game design by supporting the Lead System Designer;
Designing fun and exciting mechanics, balancing difficulty and managing the user experience and interaction that reflect the game's vision;
Creation and implementation of innovative game systems;
Establish standards for formal design documentation and tools for the project; providing clear and structured project documents
Ensure that the elements developed by the team will contribute to player satisfaction and enjoyment;
Ensure that gameplay intentions are understood and that team members are working on the right elements
Anticipating, identifying and articulating problem areas and developing preventative solutions
With the associate producer, determine the schedules and vacation times of team members.
We require:
Min. 3 years of game design experience, preferred experience with shooter games
Must have shipped a minimum of 1 title (for PC and Consoles) as a Game Designer
Experience with Unreal Engine 4 and/or 5, especially with Blueprints and related design workflows
Excellent knowledge of gameplay mechanics and game features;
A great knowledge of games and an excellent understanding of what makes them work;
Excellent communication, interpersonal, and organizational skills;
Ability to work well under pressure and with deadlines;
Open and creative mind.
We offer:
Very attractive work with an excellent team and international environment
Participation in a profit share program
Social benefits (Medical insurance, Sport card, 100% payable sick leave)
Flexible working hours (core hours 10:00-16:00 CET)
If you are willing to take this job, please send us your CV in English on the e-mail address: careers@cigames.com
Please be informed that we reserve the right to contact only selected applicants.
Please add to your CV the following formula:
"I agree for the processing of my personal data contained in my application documents by CI Games S.A. with its registered office in Warsaw (00-843) at ul. Rondo Ignacego Daszyńskiego 2B, for the purpose of carrying out the current recruitment process and for subsequent recruitments for employees and co-workers of CI Games S.A."