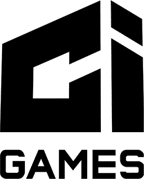 For Sniper Ghost Warrior franchise we are looking for talented and experienced:
Senior Narrative Designer
Location: Remotely
Responsibilities:
Actively participate in the creation and development of the narrative content by supporting the Lead Creative Producer.
Act as champion for the story and story-related content including narrative mini-scenes, environmental storytelling etc.
Creation and implementation of narrative-related content together with the related team members (level designers, programmers, artists);
Implementation and supervision of all player-facing texts
Ensure that gameplay and narrative work hand in hand.
Support the localization producer where necessary
Anticipating, identifying and articulating problem areas and developing preventative solutions
 We require:
Min. 3 years of experience in narrative design/game writing, preferred experience with shooter games
Must have shipped a minimum of 1-2 titles (for PC and Consoles) as a Narrative Designer/Writer;
Excellent knowledge of narrative techniques, approaches, and how to use gameplay mechanics to tell a story
Familiarity with Unreal engine tools is a plus
A great knowledge of game stories and an excellent understanding of what makes them work on a narrative and emotional level;
Excellent communication, interpersonal, and organizational skills;
Ability to work well under pressure and with deadlines;
Open and creative mind.
Preferred if located in Europe
 Our incentives:
• Competitive salary depending on skill level and experience
• Flexible working hours (core hours 10:00-16:00 CET)
If you are willing to take this job, please send us your CV in English on the e-mail address: careers@cigames.com
Please be informed that we reserve the right to contact only selected applicants.
Please add to your CV the following formula:
"I agree for the processing of my personal data contained in my application documents by CI Games S.A. with its registered office in Warsaw (00-105) at ul. Twarda 18, for the purpose of carrying out the current recruitment process and for subsequent recruitments for employees and co-workers of CI Games S.A."
Data subject has the right to withdraw the consent for data processing at any moment without affecting the lawfulness of processing based on consent before its withdrawal;