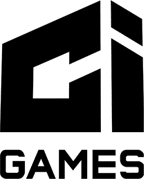 We are looking now for talented:
MARKETING ARTIST
Warsaw or remotely
Your work will be to create promotional visuals for the game across different outlets, from magazines to industry events and online communities following the game's vision direction. You will be responsible for the creation, production and sharing of various types of assets coming from the game. Such as:
– key art visuals of the game for marketing purposes
– screenshots and scene setting from the game
– editing of 2D assets in post-prod
– promotional assets for social media and marketing presentations
– posing and rendering of characters and game elements
We require:
Expert knowledge of Adobe programs, editing, vectors, posing,
Knowledge of 2D/3D software and video editing tools
Basic knowledge of game engines (Unreal, CryEngine, Unity)
Passion and experience working in videogames
Ability to drive creative pitches
Ability to follow the artistic direction of the Art team and apply a marketing needs to it
Excellent communication, interpersonal, and organizational skills;
Ability to work well under pressure and with deadlines.
We offer:
Very attractive work with an excellent team and international environment
Participation in a profit share program
Social benefits (Medical insurance, Sport card, 100% payable sick leave)
Flexible working hours (core hours 10:00-16:00 CET)
If you are willing to take this job, please send us your CV in English on the e-mail address: careers@cigames.com
Please be informed that we reserve the right to contact only selected applicants.
Please add to your CV the following formula:
"I agree for the processing of my personal data contained in my application documents by CI Games S.A. with its registered office in Warsaw (00-843) at ul. Rondo Ignacego Daszyńskiego 2B, for the purpose of carrying out the current recruitment process and for subsequent recruitments for employees and co-workers of CI Games S.A."